San Antonio Divorce Lawyer
We Offer a Free Consultation—Call Our Firm Today!
Whether you've mutually decided it's time to end your marriage or your spouse has sprung divorce papers on you without warning, the road ahead is best navigated with the support and counsel of a trusted San Antonio divorce lawyer.
At The Law Office of Derek S. Ritchie, PLLC, our lawyers offer personalized service and aggressive, client-focused representation to people filing for divorce in San Antonio, TX. Our family law legal team wants to help you start the next chapter of your life on the right foot.
Hiring a Family Law Attorney Is Important
Hiring a family law attorney is crucial when going through a divorce due to the complex nature of the legal process and the significant impact it has on your life.
Here's why it's essential to have professional legal representation:
Insights into procedures and legal requirements
Knowledgeable guidance
Advocacy for your best interests
Emotional support
Customized approach
Hiring a knowledgeable San Antonio family law attorney ensures you have a dedicated professional who understands the legal landscape and has your best interests at heart.
Why Choose Derek S. Ritchie as Your Divorce Lawyer?
At The Law Office of Derek S. Ritchie, PLLC, we embody the qualities you seek in a divorce lawyer. Our San Antonio lawyers are compassionate and caring and deliver trustworthy guidance.
Accolades and Recognitions
Our San Antonio divorce lawyers are dedicated to our clients and providing top-tier legal representation. Our firm stands out in guiding individuals through their divorce journey, and past clients have given us positive reviews.
Additionally, our attorneys have received recognitions from various esteemed sources:
Named to the 2023 Texas Rising Stars List
Scene in S.A. 2023 Top Family Lawyer
Scene in S.A. 2022 Best S.A. Lawyer
Scene in S.A. 2022 Top Family Lawyer
Scene in S.A. 2021 Best S.A. Lawyer
Scene in S.A. 2021 Top Family Lawyer
Divorce Matters We Handle
With a passion for practicing family law, Attorney Derek Ritchie is prepared to walk you through your divorce in San Antonio and overcome any bumps along the way.
At The Law Office of Derek S. Ritchie, PLLC, our lawyers handle the following: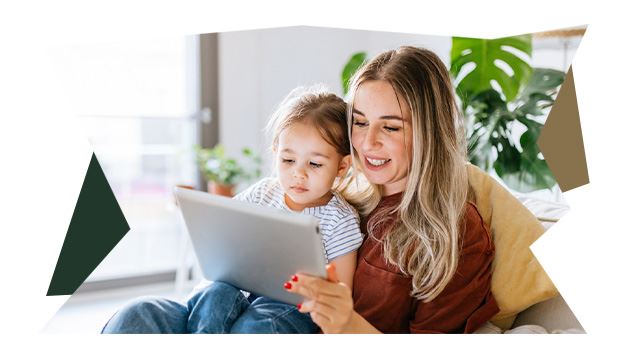 Frequently Asked Questions

Get Answers From Our Experienced Attorneys
How much does a divorce cost in San Antonio?

In Bexar County, the filing fee for divorce is $293 without children or $344 with children. Keep in mind that this is not the final cost of divorce, since it does not include attorney fees or any additional court or filing fees that may arise during the divorce process.

What are the grounds for divorce in Texas?

Texas allows for both fault-based and no-fault divorce. If a Texas couple wants to file for no-fault divorce, then they would do so using the reason of "insupportability". This simply means that the marriage can no longer be supported. No further reasons need to be given. Additional ways to file for no-fault divorce include: Separation – If the couple has been living apart for 3 or more years, then they can file for a no-fault divorce. Mental Instability – If one spouse has been in a mental hospital for 3 or more years with an unlikely recovery, then the other spouse can file for no-fault divorce. However, Texas also allows for a spouse to file for fault-based divorce. The primary grounds include: Cruelty Adultery Felony Abandonment

Do you have to be separated before filing for divorce in TX?

In Texas, you are not required to be separated before filing for divorce. However, one of the grounds for divorce in Texas is "living apart" – if you and your spouse have not cohabited for at least three (3) years, then you could file for divorce based on living apart.

How long does it take to get a divorce in San Antonio?

The fastest a divorce can be finalized in Texas is 60 days, because there is a required 60-day waiting period from the date you file your petition for divorce until the date a divorce decree can be finalized. That being said, most divorce cases take longer. Uncontested divorces generally take a few months, while contested divorces often take a year or longer to be finalized due to busy court schedules and complex issues like custody and support disputes.

How do I know when it is time to divorce?

No one can decide for you when you want to file for divorce. The best advice we can give you as a divorce law firm is to listen to your gut and remember that you deserve to be happy. For more information about deciding to divorce or not, you might be interested in speaking with a marriage counselor.

What if my spouse doesn't want to divorce?

You do not need your spouse's approval or permission to file for divorce. If you want a divorce, then you can start those proceedings on your own and with the help of an attorney. Finalizing your divorce and figuring out a fair divorce agreement will be a bigger challenge if your spouse does not want to divorce and will not cooperate, but it is not impossible.

Will I have to go to court for my divorce?

At some point, your Texas divorce will bring you to the courtroom for the final hearing. This process involves the judge reviewing the final divorce agreement and approving it, assuming that it has been drafted legally and fairly. If you and your spouse cooperate during the steps of divorce, though, then this might be the only time you have to go to court. For all other court appearances, an attorney can usually stand in your place and act on your behalf. With this said, many people divorce and only go to court once.

Can the same attorney represent both me and my spouse?

In Texas, a divorce attorney cannot represent both spouses, even if each spouse wants to get a divorce. This division is caused by the fact that a divorce is technically a lawsuit and representing both parties would be a blatant conflict of interest.

Are Texas divorces public records?

The majority of divorces in Texas are public records that can be accessed by interested parties. Some details might be omitted for confidentiality, such as if a pending domestic violence case pertains to the completed divorce. Overall, though, you can assume that information about your divorce can be searched in Texas state records.

Can I cancel a divorce once it starts?

A divorce is not complete until the divorce agreement is approved during a final court hearing. Up until that point, the divorce proceedings can be canceled if the spouses reconcile and want to stay together. If the divorce was started by one spouse, then that one spouse can withdraw the petition. But if it was started by both spouses, then both need to agree to withdraw.
Hear From Our Happy Clients
Reviews & Testimonials
At The Law Office of Derek S. Ritchie, PLLC, your satisfaction is our priority! See for yourself what our clients have to say about working with us.
"All-Around Amazing!"

They are so excellent and treat you like family. Very professional, efficient, listen to you and they take it from there. Just all-around amazing!

- Jenna B.

"Absolutely Hands Down My Best Experience with an Attorney!"

This is a life-changing experience for me and I want to thank Sidney, Megan, Mr. Ritchie, and the entire team for all the help!

- Bryan F.

"I Couldn't Have Asked for Better Representation"

The whole firm was very caring and empathetic towards the situation and I couldn't have asked for better legal representation!

- Former Client

"Knowledgable and Sympathetic"

Derek was very knowledgeable and sympathetic to my situation. He answered all my questions and I feel much better about the journey I have ahead of me.

- Taylor M.

"Lovely to Have Them in my Corner"

If I had to choose just one word to describe my experience with Mr. Ritchie it would be, marvelous. It was a very lovely experience to have had him in my corner.

- Traci M.

"Everyone Was Compassionate"

My experience was a great one, from the moment I picked up that phone to having a next-day free consultation!. They were so helpful, respectful, and professional throughout the whole thing!

- Ashley C.

"Amazing People!"

Amazing people! Made my very stressful situation super easy. Always there when I need something and I love that they're only a phone call away.

- Yomira Q.

"Considerate and Knowledgeable"

I was super pleased with Mr. Ritchie's services. He was extremely considerate and very knowledgeable. He made a difficult situation for me easier to manage.

- Karl J.