San Antonio Family Lawyer
Choose the Firm That Puts Your Family First
At The Law Office of Derek S. Ritchie, PLLC, we believe that family should always come first. When disputes arise between loved ones or marriages begin to crumble, we are here to help resolve the issue, pick up the pieces, and help you protect what matters most.
Attorney Derek S. Ritchie is passionate about helping people overcome the struggles that accompany family cases and has the experience to tackle even the toughest disputes. If you're facing a divorce, custody, or family matter anywhere in the Greater San Antonio area, we're here to help.
The Law Office of Derek S. Ritchie, PLLC is trusted by clients across Bexar, Comal, and Medina Counties. The reasons are simple:
Family law is our bread and butter and a key focus for our practice. We have extensive experience in a range of divorce, custody, and family cases.
We make personal attention a priority and create customized legal solutions based on our clients' unique circumstances and goals.
Attorney Derek S. Ritchie is a proven trial lawyer. As a defense attorney and former prosecutor, he knows how to produce results in and out of court.
We care about our clients. We value the trust families place in our team and are dedicated to guiding them toward the best possible outcomes.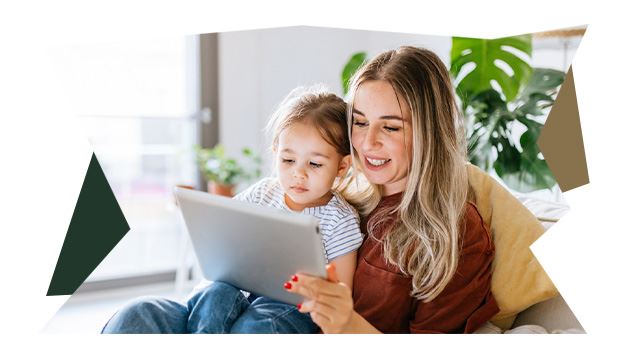 Benefits of Hiring a Family Lawyer
Divorce and family law cases can put a lot on the line. With so much at stake, it's important to evaluate the difference legal counsel can make. A family lawyer can help you:
Negotiate and mediate out-of-court resolutions.
Define your goals and expectations, and your available options.
Reframe key issues in an impartial, non-emotional perspective.
Promote efficiency and cost-savings in divorce and related proceedings.
Identify community and marital property and your equitable share.
Compile, review, and file all necessary forms and paperwork.
Consult with experts such as forensic economists and financial professionals.
Meet deadlines and important dates for document submissions, hearings, and more.
Protect the best interests of your children and develop workable parenting plans.
Litigate critical disputes in court, if necessary.
When Should I Hire a Family Lawyer?
You should consult with a family lawyer as early in a case as possible. For some matters, this can be prior to filing for divorce or taking formal legal action. For others, it may be well into a dispute or ongoing dilemma that hasn't been resolved through informal means, such as a parent's continued non-compliance with a parenting plan.
In any situation, working with an attorney as soon as possible can help you avoid costly mistakes, prepare for the journey ahead, and take the targeted actions required for time-sensitive issues such as the safety of children. An attorney's early intervention can also help you explore solutions to maximize efficiency and the potential for reaching cost-effective, out-of-court resolutions. In the most complex and consequential cases, getting ahead of the curve provides time to build the most robust possible case.
Call to Request a Consultation:
(210) 702-2203
Family Law Attorney Derek S. Ritchie and our team proudly serve individuals and families across San Antonio and the surrounding communities of Texas in all types of divorce and family cases.
Frequently Asked Questions

Get Answers From Our Experienced Attorneys
How Much Does a Family Lawyer Cost?

Family lawyer fees vary depending on the unique circumstances of a case and the attorney. Our team can discuss costs after learning more about your case and what you want to accomplish. It's important to note that parties in divorce, custody, and other family law matters can takes steps to manage costs. Some ways to control legal costs:

Be organized: Legal fees are often billed hourly, so it pays to be organized. Gather important documents, forms, and information and provide them to your attorney in a timely manner.
Inform yourself: Your attorney is there to guide you and answer questions, but there is a wealth of information you can access through the internet, courthouse publications, and books that can help you be understand the issues in your case and how the process works.
Know your options: Educating yourself can go a long way in controlling costs. It also allows you to explore options with your attorney that can maximize case efficiency, such as mediation.
Control your emotions. Family law cases can be emotionally turbulent matters, but disputes can be costly. Keeping a calm head can help you avoid actions that increase litigation.

Are Family Cases Public Record in Texas?

Most legal proceedings are matters of public record. And while transparency in our judicial system is in the public's interest, many folks with family cases have concerns about privacy and the sensitive nature of their proceedings. Fortunately, there are protections built into the system that provide some privacy and confidentiality. One is the attorney-client privilege, which makes information and materials you provide your attorney (and their staff) confidential unless you request otherwise. The attorney-client privilege is an important part of our legal system, and it encourages clients to be honest and open with their counsel. Another way to protect information or prevent privacy violations is record sealing. Under the Texas Rules of Civil Procedure, certain court records may be sealed from public access. Our team can help you understand the process of sealing records in Texas family law cases and your options.

What Should I Expect During My Initial Consultation?

At The Law Office of Derek S. Ritchie, PLLC, we strive to create a safe environment during initial consultations with clients, and remind them that we're here to help, not judge. We then discuss their situation and goals, our experience with issues like theirs, and an assessment of how we can help. Scheduling a consultation with a family law attorney is a great first step, but it will be most productive if you come prepared. Gather and bring any important documents you feel you may need to show the lawyer, such as an existing court order or divorce papers you've been served. You can also create a list of questions to ask during your consultations. Some examples include:

How is communication handled?
What's your experience in family law?
Have you handled similar cases?
How do fees work and what are some ways to control costs in my case?
Hear From Our Happy Clients
Reviews & Testimonials
At The Law Office of Derek S. Ritchie, PLLC, your satisfaction is our priority! See for yourself what our clients have to say about working with us.
"All-Around Amazing!"

They are so excellent and treat you like family. Very professional, efficient, listen to you and they take it from there. Just all-around amazing!

- Jenna B.

"Absolutely Hands Down My Best Experience with an Attorney!"

This is a life-changing experience for me and I want to thank Sidney, Megan, Mr. Ritchie, and the entire team for all the help!

- Bryan F.

"I Couldn't Have Asked for Better Representation"

The whole firm was very caring and empathetic towards the situation and I couldn't have asked for better legal representation!

- Former Client

"Knowledgable and Sympathetic"

Derek was very knowledgeable and sympathetic to my situation. He answered all my questions and I feel much better about the journey I have ahead of me.

- Taylor M.

"Lovely to Have Them in my Corner"

If I had to choose just one word to describe my experience with Mr. Ritchie it would be, marvelous. It was a very lovely experience to have had him in my corner.

- Traci M.

"Everyone Was Compassionate"

My experience was a great one, from the moment I picked up that phone to having a next-day free consultation!. They were so helpful, respectful, and professional throughout the whole thing!

- Ashley C.

"Amazing People!"

Amazing people! Made my very stressful situation super easy. Always there when I need something and I love that they're only a phone call away.

- Yomira Q.

"Considerate and Knowledgeable"

I was super pleased with Mr. Ritchie's services. He was extremely considerate and very knowledgeable. He made a difficult situation for me easier to manage.

- Karl J.