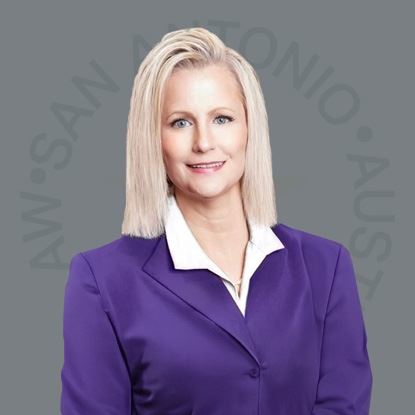 Valerie Hedlund Attorney at Law
Bio
Navigating the intricate realm of criminal defense and family law can be a daunting journey, particularly in the complex and demanding legal landscape of Bexar County. With an annual caseload of over 35,000 felony and misdemeanor cases, Bexar County is home to 10 felony district courts and 13 misdemeanor county courts, making it a formidable legal arena.
I understand that facing criminal charges is an immensely stressful event in a person's life. The justice system can be slow and bewildering, which is why I am dedicated to providing unwavering support and legal guidance to my clients. Through significant investments of time and effort, I have cultivated positive relationships with judges, prosecutors, clerks, and court staff, enabling me to offer the highest level of representation.
I take great pride in upholding the highest ethical standards while vigorously advocating for my clients' best interests. My true passion lies in the courtroom, and there is no place I'd rather be than in trial, where I fight relentlessly for my clients each day.
In a relatively short span of time, I've handled over 1,100 cases, including 24 trials that span the spectrum from simple misdemeanors to complex murder trials. My dedication to my clients and my extensive courtroom experience distinguish me in the legal field.
Whether you require defense against criminal allegations, assistance in negotiations, or representation in family law matters, you deserve an attorney who will work closely with you to demystify the legal process and guide you through the overwhelming challenges.
As a proud Texan, born in Dallas and raised in Plano, I possess a deep-rooted understanding of the Lone Star State. After graduating from Plano Senior High, I had the privilege of attending Texas A&M in College Station, where I earned a degree in Business Management.
I've been married to my wonderful husband, Rob, for over 25 years, and we've raised two remarkable sons, Trey and Hunter. To this day, one of my favorite pastimes is heading to College Station with my family to cheer for my Aggies at Kyle Field during the fall season.